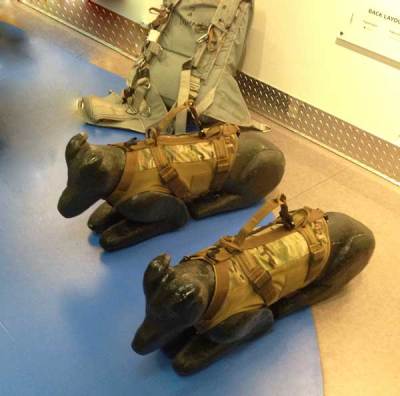 New to skydiving and need to practice before jumping with your ACTUAL dog? K9 Storm is proud to introduce our favorite twins, Halo and Haho, the K9 Storm Dummy Dogs!   
Emulating the weight and size of a 70 lbs. malanois, learn to free fall using the Dummy Dog and get used to the added weight and change in your flight path. Perfect for training in wind tunnels or actual jumps. 

What is the Difference Between Halo and Haho?​

Halo = Already own a K9 Storm Vest? Halo is the Dummy Dog ONLY.
Haho = Do you need a K9 Storm Vest and a Dummy Dog? Haho is BOTH the Dummy Dog and a K9 Storm Vest for training.


What is Needed to train with the
K9 Storm Dummy Dog?
To train with the K9 Storm Dummy Dog, you will require:

1. K9 Storm Aerial Insertion Vest

2. K9 Storm Jump Pak. 

All K9 Storm Vests require 2 Kevlar Silent Loops to secure your dog to the Jump Pak​