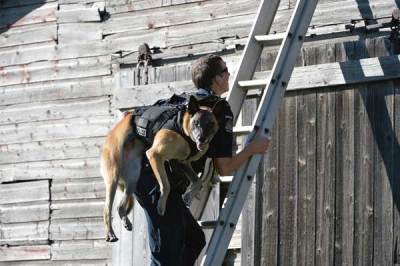 There are 2 styles of K9 Storm Back Pack Harness.

1. Quick Release:
The QR Back Pack Harness is perfect for situations where the dog must be carried for longer periods of time, but released instantly once the destination is reached. Ideal uses are ship boarding's and scaling ladders.
2. Original:
The Original Back Pack Harness is designed for maximum security when carrying your dog. Intended for carrying your dog for a long duration, over uneven terrain, or when climbing for extended periods of time.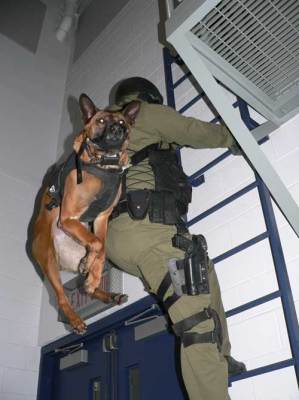 Which Back Pack Harness is Right For Me?
​
Need Speed? Go with the Quick Release.

Need Security? Go with the Original.

What Options are Needed on my K9 Storm Vest?
All K9 Storm Vests require the following 2 options to secure your dog: 

1. "2 Kevlar Silent Loops"

2. "Back Pack D-Ring Option:
​